Landscaping Parks & Play areas in Essex and the South East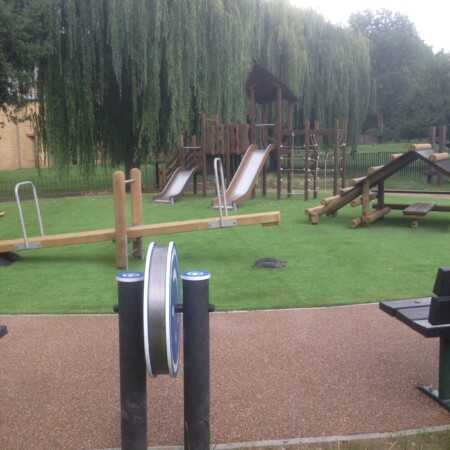 Landscaped green spaces are a treasured resource that Southern Landscape & Construction (SLC) will help you maximise. Our full service includes professional design, landscape construction and planting services. We can also keep it looking at its best with subsequent grounds maintenance and gardening services.
Pocket Parks landscaping design and build
Typically less than an acre (0.4 hectares) in size but sometimes bigger than, say, a tennis court – our pocket parks lift any public space and delight the community that surrounds it and enjoys it.
We can transform unloved, neglected or derelict areas into new green spaces. No two are the same and we prioritise fitting in with the local environment to enhance and not clash.
We create imaginative spaces for people to relax and play, always guided and directed by your ideas and desired outcomes. Park furniture plays a significant role too, and we can offer a wide range of options and styles to provide a high quality finish to your space and maximise usage.